∗ For culinary classes and events, please note food allergies or dietary needs by calling the office at 717-334-5006.
---
Taste of Israel: Food and Wine Pairings
Friday, March 29
Israeli cuisine today is a delicious melting pot of North African and Middle Eastern as well as some Mediterranean influences.  Spend an evening learning about this culture and tasting this diverse cuisine paired perfectly with wine.  Five courses and flights of wine.
Subarna Sijapati, Nikki Biggus
$50 ($55 nonmember) REGISTER
Click HERE to view the Taste of Israel Menu.
---
Alternative Pizza Crust
Monday, April 8
11-1 p.m.
Learn to make delicious and good for you pizza crust recipes out of quinoa and cauliflower.  Top your crusts with your favorite toppings to create tasty pizzas.  Enjoy what you've made.  Recipes and step by step instructor demo's make this an enjoyable and social class.  Recipes included.
Anna Robison
$40 ($45 nonmember)
---
Culinary Knife Skills Monday
April 22
11-1 p.m.
Chef Anna will guide you through some of the basic knife skills and practice the fundamental cuts- mince, dice, julienne and more while you make lunch to eat together.  Recipes included. 
Class size limited to 6, Anna Robison
$45 ($50 nonmember)
---
Cake Decorating 101
Monday, April 29
11-1 p.m.
Chef Anna will introduce the tools and method to create the perfect buttercream icing.  You will be shown the right way to decorate a cake step by step while building your skills as your create a cake design that suits your style and occasion.
Anna Robison
$45 ($50 nonmember)
---
Let's Make Dim Sum
Monday, May 6
11-1 p.m.
Dim Sum translates to "hearts delight" It is a style of Chinese cuisine prepared and steamed as small bites portions.  Learn to make these delights and enjoy a delicious lunch with traditional tea.  Recipes included.
Anna Robison
$40 ($45 nonmember)
---
Let's Make Fresh Pasta
Monday, May 13
11-1 p.m.
Fresh pasta dough is easy to make and its texture is versatile enough to form into many shapes.  Learn from a pro how to shape and make pasta to go into recipes and as stand-alone dishes.  Enjoy with a glass of wine. 
Anna Robison
$40 ($45 nonmember)
---
Pie Class 101, Monday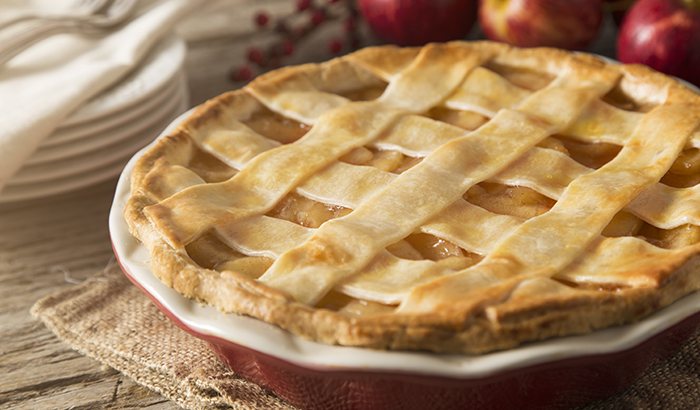 May 20
11-1 pm
Learn how to make a perfect buttery, flaky pie crust from scratch and create some incredible fillings to go with.  You will watch Chef Anna demo cranberry orange custard, spinach chicken, feta hand pie and a razzle berry pie.  Wow! 
Anna Robison
$42 ($46 nonmember)
---
Taste of South Africa; Food and Wine Pairings
Friday, May 24
6-8 p.m.
South Africa is the land of diversity and a melting pot of intrigue and excitement. Its cuisine is a unique fusion of external cultural influences including Dutch, French, Indian and Malaysian.    Experience an incredible five course meal paired with five flights of wine chosen to complement and enhance your tasting experience.  Learn about the techniques and history behind the food.
Subarna Sijapati, Nikki Biggus, $50 ($55 nonmember)