∗ For culinary classes and events, please note food allergies or dietary needs by calling the office at 717-334-5006.
---
Let's Make Dim Sum
Monday, May 6
11-1 p.m.
Dim Sum translates to "hearts delight" It is a style of Chinese cuisine prepared and steamed as small bites portions.  Learn to make these delights and enjoy a delicious lunch with traditional tea.  Recipes included.
Anna Robison
$40 ($45 nonmember)
Closed
**By popular demand we have added a second time slot for Dim Sum!
Monday, May 6
4-6 pm
---
Let's Make Fresh Pasta
Monday, May 13
11-1 p.m.
Fresh pasta dough is easy to make and its texture is versatile enough to form into many shapes.  Learn from a pro how to shape and make pasta to go into recipes and as stand-alone dishes.  Enjoy with a glass of wine. 
Anna Robison
$40 ($45 nonmember)
---
Pie Class 101, Monday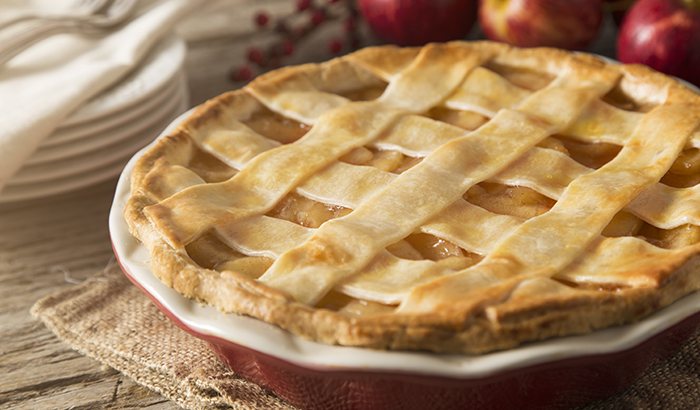 May 20
11-1 pm
Learn how to make a perfect buttery, flaky pie crust from scratch and create some incredible fillings to go with.  You will watch Chef Anna demo cranberry orange custard, spinach chicken, feta hand pie and a razzle berry pie.  Wow! 
Anna Robison
$42 ($46 nonmember)
---
Taste of South Africa; Food and Wine Pairings
Friday, May 24
6-8 p.m.
Join us for a five course meal and five wine flights inspired by the country's multicultural heritage. Chef Suburna Sijapati's passion for food and knowledge of food from around the world relates to his coming to America from Nepal as a young chef in training.  This allowed him to naturally open his mind and broaden his horizons. For this special occasion, he will be working around a barbecue theme, or braai as they call it in South Africa. Braais is considered a true South African tradition, as it brings people together regardless of their skin color. The menu includes a curried ground chicken and spring pea atop pastry, black eyed peas soup and marinated salmon charcoal grilled South African Style. In order to incorporate the Dutch heritage, Suburna will be making a Potjiekos, a slow cooked beef, sausage and spring vegetable stew with cornbread, prepared in a Dutch oven. For desert, he will be serving apricot pudding from Cape Malay with brandy cream. "The food is all about bringing unity to the African and European heritage, so as to build a true and unique South African identity" says Suburna. Don't miss this incredible opportunity to taste these delicious and international dishes without having to leave the county.
Subarna Sijapati, Nikki Biggus, $50 ($55 nonmember)